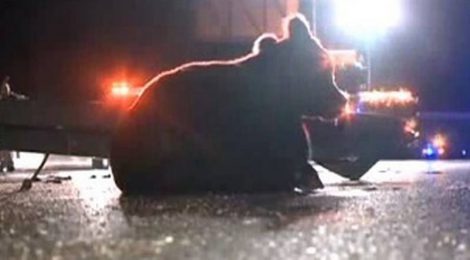 ALBERTA – Last Wednesday, a transport truck carrying cattle crashed on Highway 36, about 10 kilometres south of Castor.
According to CBC, many of the animals died or had to be euthanized.
In Canada, livestock truck drivers are not required to have any animal handling training or even know the regulations they are supposed to be observing.
While Canada's agriculture ministry has been promising to update the transport regulations for years, it has continued to fail to do so. Tell Agriculture Minister Gerry Ritz that this inaction will not be tolerated. Click here to sign the petition.