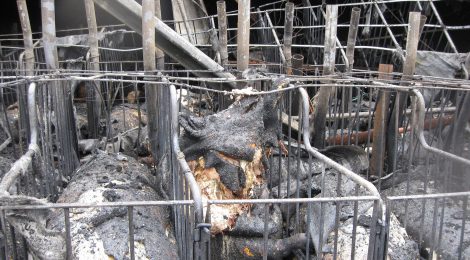 In just the last week, near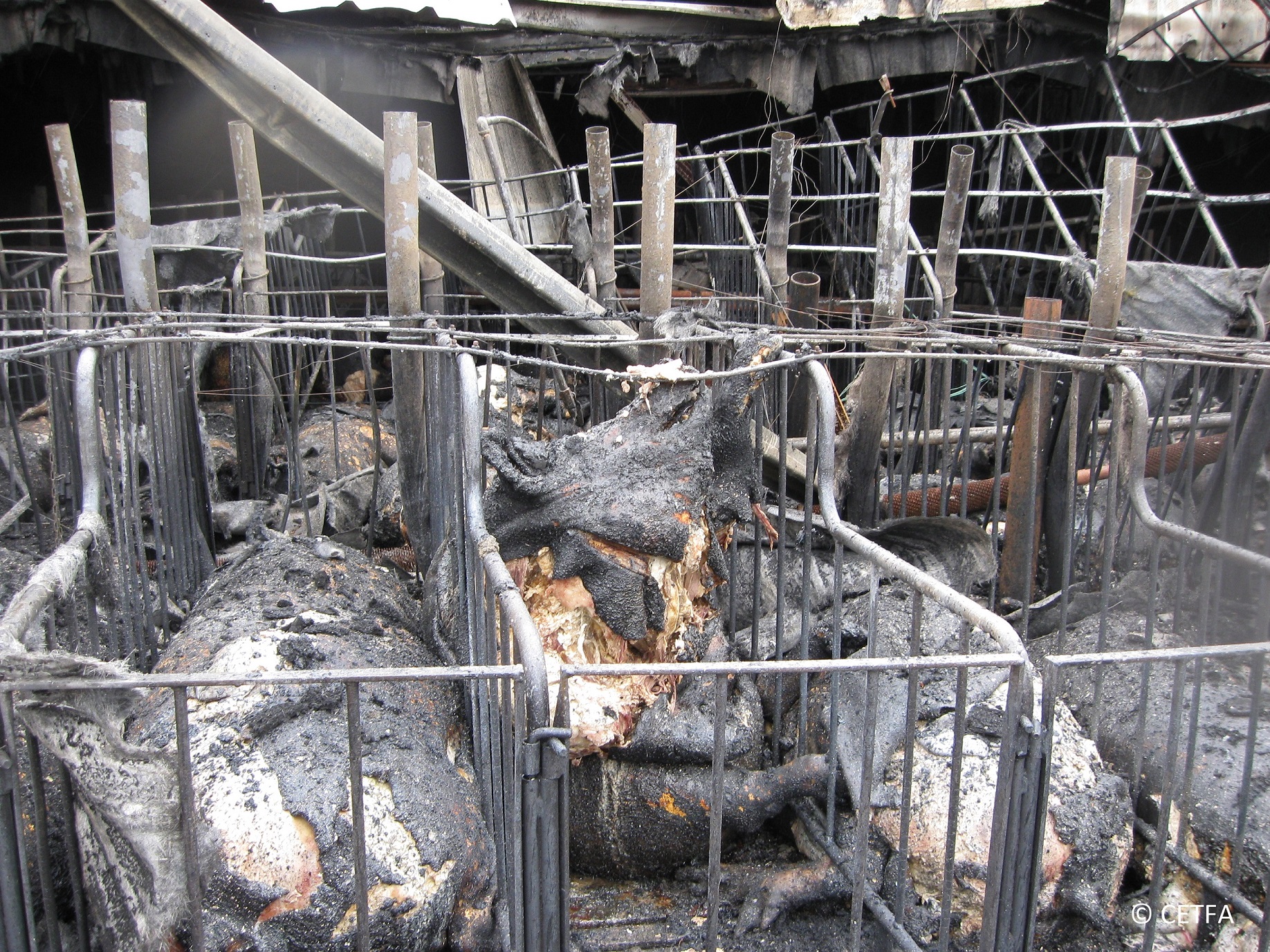 ly 3,000 animals have burned to death in Canadian barn fires. The fires have been spread across three provinces – two in Quebec, one in Ontario and, just yesterday, one in Manitoba.
These animals suffered and died trapped inside barns, many additionally restricted inside concrete or metal stalls in which escape was impossible.
CETFA has been working for years to update and make mandatory fire codes for farm buildings that house animals. We have met with government officials, fire chiefs and fire departments to urge greater protection for farmed animals, but animals continue to perish.
We are now calling on the National Farm Animal Care Council (NFACC) – the body that establishes standards for farmed animal care in Canada. While the standards developed by NFACC are voluntary, they may have important legal significance as they determine what constitutes standard practice; any deviation from them is deemed unacceptable and potentially illegal.
While the issue of barn fires has not historically been under NFACC's purview, the Council has developed codes for other overarching issues such as transport which was released in 2001 and has recently been reviewed, updated and included in each of newly released species codes since 2009.
Establishing better codes of practice regarding fire prevention and suppression has the potential to affect the lives of all of Canada's 700 million farmed animals.
Please join us in asking NFACC to develop barn fire codes to protect Canada's farmed animals. Make your voice heard by signing our petition here.