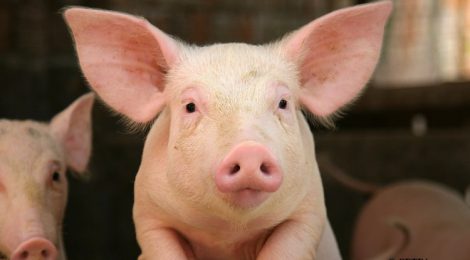 Today, the Retail Council of Canada and its member grocers (Co-op Atlantic, Canada Safeway, Costco Wholesale Canada, Federated Co-operatives Limited, Loblaw Companies Limited, Metro Inc., Sobeys Inc., and Walmart Canada Corp.) announced that they agree to phase out the use of sow stalls by their pork suppliers in favor of "alternative housing practices"  by 2022.
While CETFA wishes the phasing out would occur faster than the announced date of 2022, the group commends the many grocers, which are responsible altogether for the majority of pork sold in Canada, for their commitment to end one of the cruelest forms of intensive confinement. CETFA will however continue to emphasize the need to provide confined indoor sows with straw for bedding and to fulfill their need to root, chew, investigate and play.
CETFA hopes that the Retail Council of Canada's move towards a phase-out of sow stalls will be followed by commitments to phase out other inhumane intensive practices such as veal crates for calves, battery cages for egg-laying hens and tie-stalls for "dairy" cows.